To Sell Corn, Please Call 402-923-0264
New Customers should call ahead to set up account
Open Monday-Friday 8am to 4pm
---
Cash Bids
| Corn | | | | | | | |
| --- | --- | --- | --- | --- | --- | --- | --- |
| Name | Delivery Start | Delivery End | Basis | Cash Price | Basis Month | Futures Price | Futures Change |
Quotes are delayed, as of May 18, 2021, 03:14:50 PM CDT or prior.
All
grain prices
are subject to change at any time.
Cash bids are based on 10-minute delayed futures prices, unless otherwise noted.
---
Ag Market Commentary
Cotton Gaining Triple Digits

Midday cotton prices are up triple digits. July futures are recovering from Monday's pullback, while new crop contracts are extending the gains from yesterday. China's import data showed the PRC brought in 230k MT of cotton in April. That was 84% above April 2020, and set the YTD total at...

Wheat Prices Back in Black

Turnaround Tuesday has the midday wheat complex recovering. CBT futures are trading 5 1/2 to 8 1/4 cents higher so far. KC HRW futures are trading 3 1/4 to 9 3/4 cents in the black. MGE wheat futures are up by as much as 5 1/2 cents in the front...

Cattle Market Mixed at Midday

Tuesday cattle trading has triple digit gains for fats against triple digit losses for feeders so far. June contracts are up the most with a midday gain of $1.17. There were reports of light cash cattle trade at $119 in the South on Monday. Tomorrow's online fed cattle exchange has...

Soy Complex Mixed at Midday

Front month soybean futures are mixed at midday with fractional to 8 cent losses for old crop and harvest contracts. New crop futures are up 2 to 7 1/2 cents higher. Meal prices are firm so far, as July is down by $1.40, but the deferred months are 10-70 cents...

Hogs Recovering at Midday

After closing mostly lower to start the week, Tuesday lean hog trading has futures 62 cents to $1.47 higher so far. USDA's National Average Base Hog price for Tuesday was down another $4.41 to $103.23. The May 14th CME Lean Hog Index was back up by 49 cents to $111.42....

Front Month Corn Futures are Higher

After Monday's weak start to the week, corn futures are back in the black with midday gains of at least 7 3/4 cents. July is again leading the way, further widening the old to new crop spread. USDA announced another large export sale, as Chinese importers purchased 1.36 MMT of...
---
Weather
Daykin, Nebraska (68338)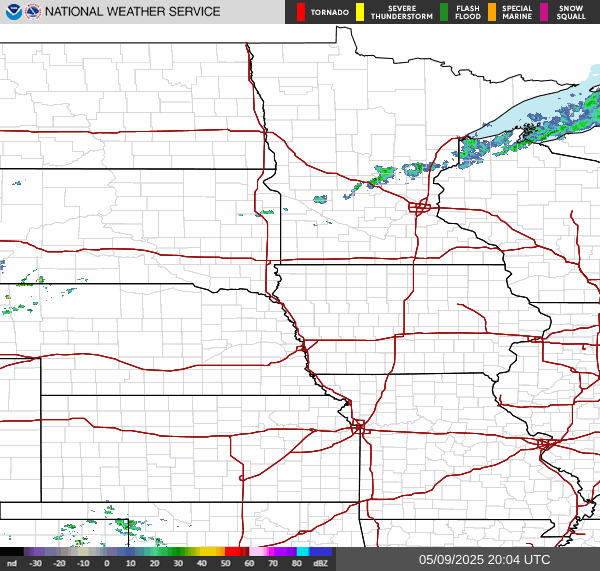 Current Conditions
Cloudy
---
Forecast
Tuesday

76°




61°




Wednesday

75°




62°




Thursday

74°




63°




Friday

81°




66°




Saturday

85°




69°




Sunday

°




°



---